Many of us associate childhood memories with Summers with their grandparents. Almost everyone has gone through the wise thoughts and reprimands of Grandpa and has tasty memories with Grandma's delicacies. Starting with the taste of a freshly baked pie for breakfast, thickly spread slices of lutenitsa and cheese, a creative invention made especially for you by grandfather, and a free program every day in the yard or on the street. Unfortunately, life goes on and grandparents are no longer in that energetic phase of life that we imagine when we close our eyes.
No matter if we are talking about our grandparents or our parents, they are getting older and need more and more help and care over time. We are busy with work, family and other activities, and they live in isolation in front of the TV all day, and loneliness in most cases does not have a good effect on their mental health either – they begin to show no interest in anything, do not eat regularly, forget about taking medication and doing a bunch of other weird stuff. The sooner we realize that we can change things, the more helpful we can be to them. In such a situation, turning to someone for assistance is neither a sign of weakness nor running away from responsibility.
What are the living conditions in nursery homes for elderly people in Bulgaria?
So… We start to think about placement in a nursing home, but here in Bulgaria we have huge prejudice related to homes for the elderly, and that's why we often quickly give up on this idea.
It is good to know that there is a new generation of private homes for the elderly that we can call residences. They were created and function according to the Western European model. If your parents or grandparents are well and can take care of themselves, but are lonely and need more socialization, physical activity, fresh air and time to spend in nature, then moving them to this type of home for seniors is the best decision you can make. This way they will get everything they need to fully enjoy their everyday life, and you will be sure that they are in good hands and receiving professional care.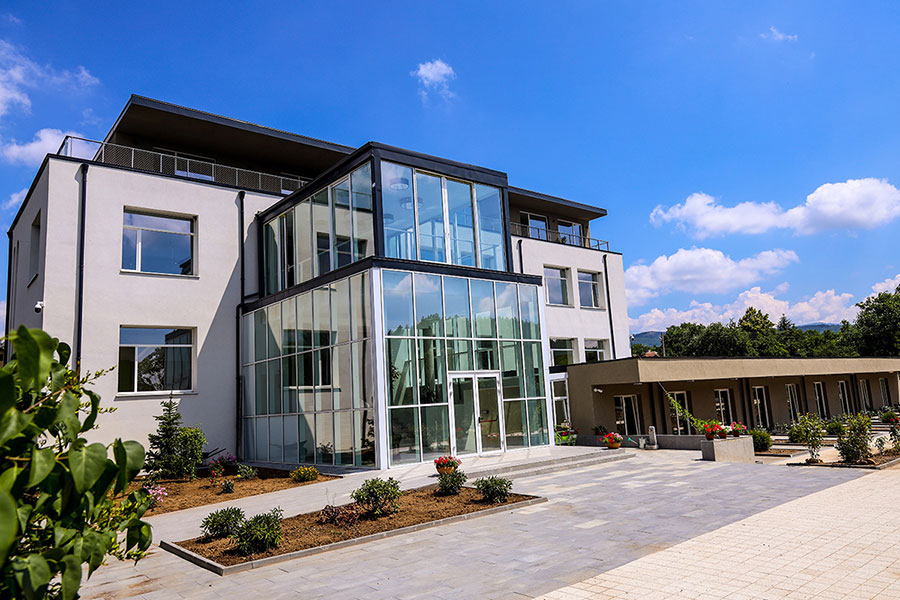 You start doing your research on Google and find a number of suggestions, including nursing homes and hospices. It is important to note here that the difference between a nursing home and a hospice is really significant. Many people are confused about the services that nursing homes offer and often equate them with hospice services. In the first case, residents usually arrive after being cared for by some family member or have spent a long time alone in their homes, but already need additional care. We can summarize that in these homes residents receive a complete package of social and medical services. And the hospice is a specialized medical facility. Elderly people with serious health issues are accommodated there and are cared for by a team of specially trained professionals.
If you are one of those people who are already aware that accommodating your loved one in a nursing home is the right approach, but you are wondering how to pick which place is the most suitable, then the following lines will certainly help you make an informed decision. The most important details to pay attention to are the living conditions, medical care and social activities of the different locations, and where that "perfect balance" is struck between the three so that your close ones feel truly at home.
1. Medical care
When it comes to the elderly, medical care should always be specialized for their age group and have 24/7 care available. These are most often people who also need weekly physiotherapy and rehabilitation and should be seen by a GP at least once a week. Therefore, when looking at the site of an institution of this type, ask yourself the question "What medical care is included in the price?".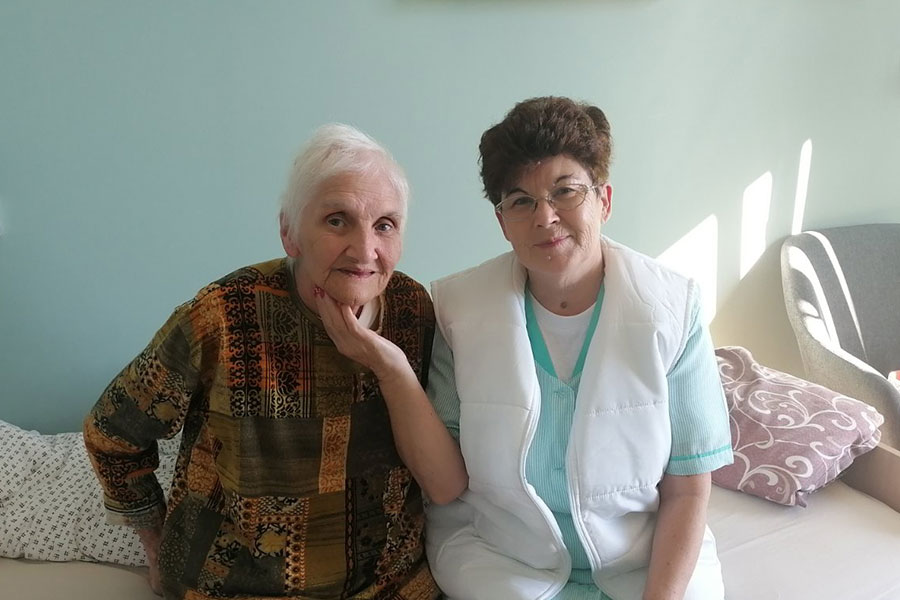 In Mediva Park, medical services are a priority and with the highest quality, since the creator of the home – Dr. Iva Stankova, is also the founder of MDC Mediva in the city of Sofia. In this way, the medical center guarantees and provides medical care in the nursing home on a daily basis and in case of emergency. At the residents' disposal is a team of various specialists such as a cardiologist, neurologist, endocrinologist, skin doctor, urologist, surgeon, orthopedist, dentist, rehabilitator, kinesitherapist, psychologist, psychiatrist, social workers and nurses.
2. Living conditions
Of course, our parents and grandparents deserve to live in a modern, clean and well-maintained environment. But what really matters most is whether they feel a place is their home. They need to love their room, feel good in the common areas and not miss anything. A cozy environment is very important for their comfort, as well as amenities to be tailored to their needs. It is good to have a corner for reading and other activities that create serenity and pleasant emotions.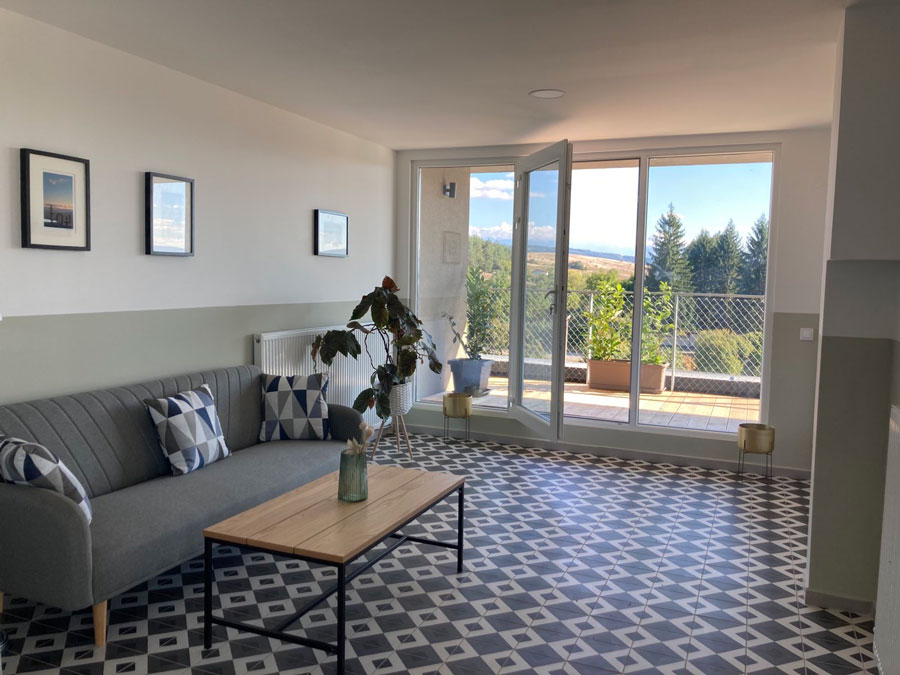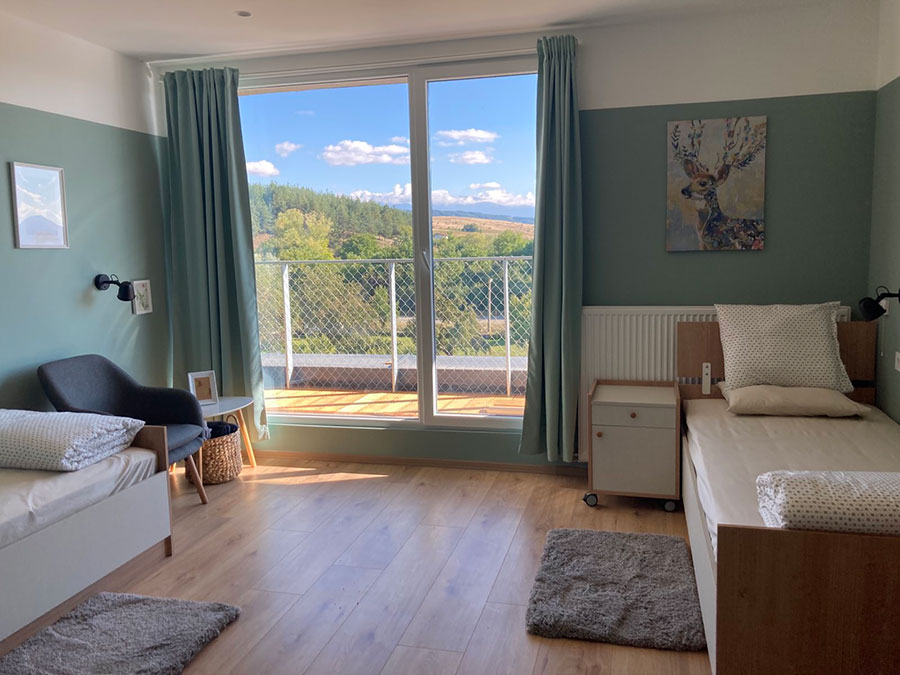 At Mediva Park residence, we want the residents to feel comfortable everywhere, and that is why the rooms are made according to an individual design project for each floor. The common areas are built with attention to every detail. As well as a large library and sofas for comfortable reading, there are also several lounge areas on the different floors that are perfect for board games and other indoor activities. The dining room is sunny and spacious, with a unique panoramic view of the mountains. Its southern exposure and large French windows make it one of the most attractive places in the entire home. Another thing that would appeal to many older ladies and perhaps not so many gentlemen is the presence of a separate kitchen unit as well as a hair and nail salon.
3. Quality food
Healthy food is the key to better health not only for adults, but for people in general. Get informed about the menu that is prepared for the residents of the home you have reviewed at this point. Ask for the last weeks menu to give you an idea of what the selection of products is in relation to the season, if there is variety, and whether there is a selection of meals for people who need a specific diet.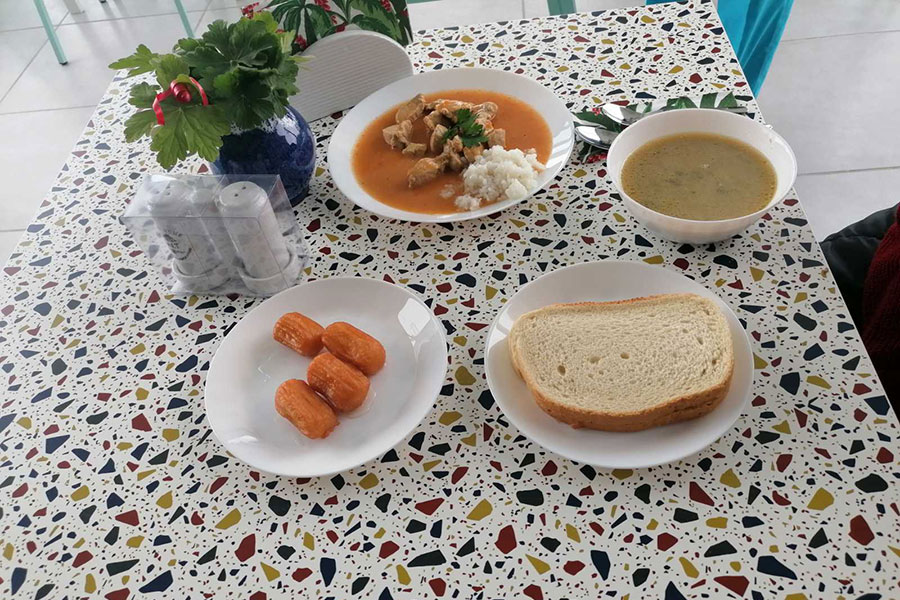 Mediva Park features an extremely modern kitchen unit and a professional culinary team that takes care of the residents' daily healthy diet. Residents are served breakfast, lunch, afternoon snacks, and dinner and everything is prepared on-site with uncompromising quality control.
4. Healthy environment
Elderly people who live in larger cities suffer from the lack of fresh air and greenery around. A number of studies show that people who live close to nature are much more likely to move more and be active, which inevitably has a very positive effect on their health. According to another study, those living in greener areas have a 13% greater chance of overcoming serious illness, 30% fewer cases of depression and 34% lower likelihood of developing respiratory diseases.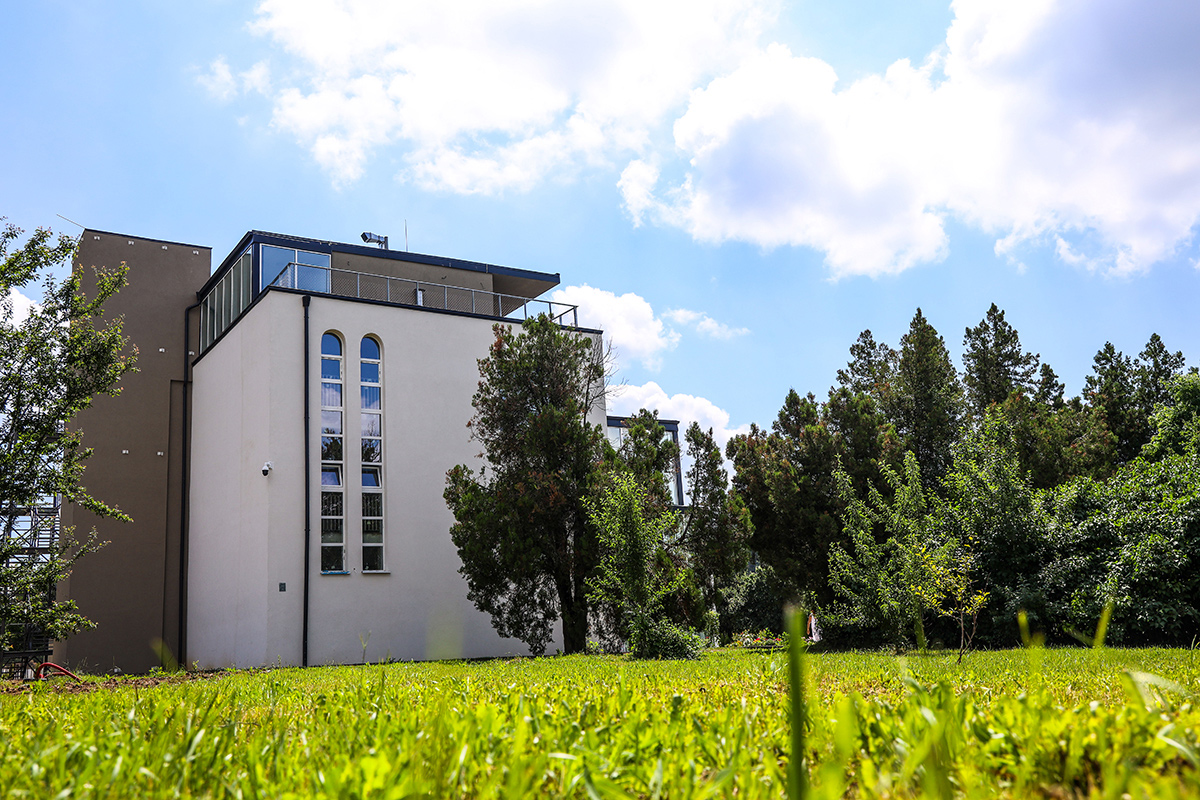 I'm sure you agree, however, that this does not mean that you should settle your loved one in some mountain village, where they are cut off from any civilization and you are far from them. You take on the difficult task of finding a residence for seniors with such a location that combines nature and fresh air, but is not more than an hour away from your place of residence.
Located 38 km. south of Sofia, "Mediva Park" is located in the village of Dolna Dikanya in the area of the beautiful Verila mountain. Sun, air, a wonderful view of the snow caps of the mountains – Mediva Park spreads on an area of 10 acres, full of fruit trees, cypresses, lilac, herbs and flowers, alleys for walking and …. bird and rooster songs. The park has many benches and alleys, which are suitable for walking at any time of the day, and the tranquility of the surroundings contributes even more to the enjoyment of the beautiful landscape and the freedom that nature nourishes.
5. Social activities
Socialization in such nursing homes is perhaps one of their greatest advantages after timely and precise medical care. Adults also need to communicate and carry out various cultural and social activities that benefit their daily life. The interests and hobbies of people of the third age are very diverse. Some are inspired by music and singing, others by gardening, others by art in its various forms, etc. Pay attention to whether the home you have chosen has an active social program tailored to your loved one's interests.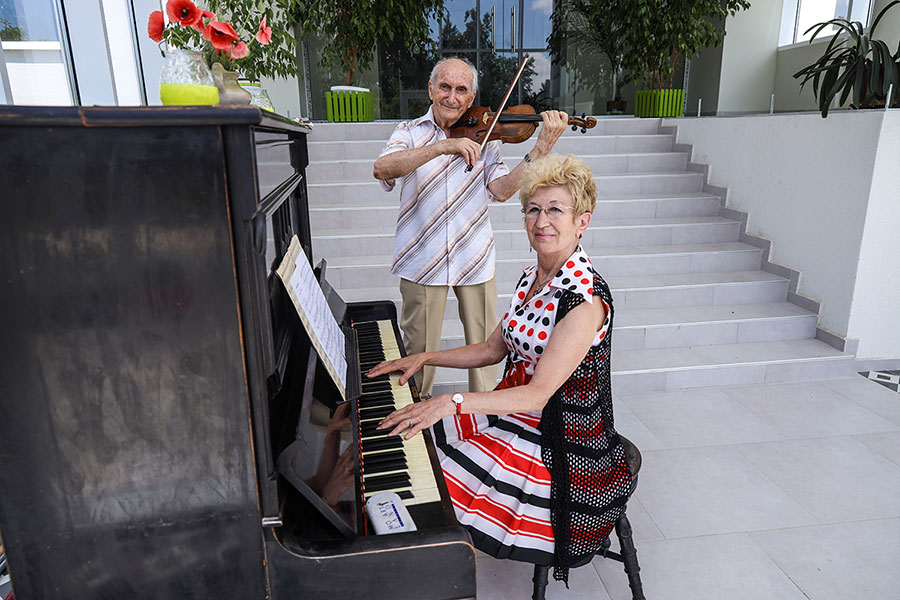 In Mediva Park residents have at their disposal not only a wonderful park, but also an orchard, herb and vegetable garden, in the cultivation of which each of them can participate. For lovers of quiet games, we have provided relaxation and activity areas on each floor. And for those with an adventurous spirit, we organize trips to interesting places in Bulgaria. Our summer stage will be open to outsiders and residents alike for some exciting outdoor cinema evenings. And music therapy is also one of the things that will brighten up the residents' days.
6. Professional care
This is actually not the last factor, but the most complex one, which is cumulative for everything listed so far. If your choice meets the five characteristics above, then surely the care that is being taken is professional. Every aspect must be well thought out to achieve that balance that will make your loved one feel like the nursing home as their own.